Advertising
This is a seperately licensable option that allows advertising to be placed throughout the booking process; have that advertising measured and tied to a variety of different advertising plans; associated with specific Advertisers.
Selecting this option brings up the following: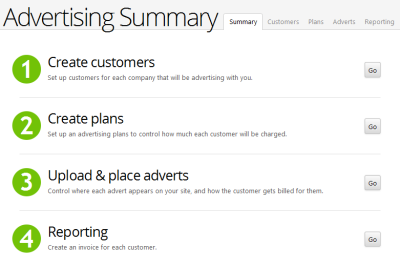 Add the details of the advertising company here, and select [Create Customer].


Add a new plan, and decide what type of Plan, then select [Create Plan]:
Per Page View – will track each time a page with an Advert that is using one of these plans, is viewed.
Per click – will track each time an Advert is clicked on, taking the user to a linked URL
Fixed rate – will assign a fixed rate for the advertising
Examples could look like this: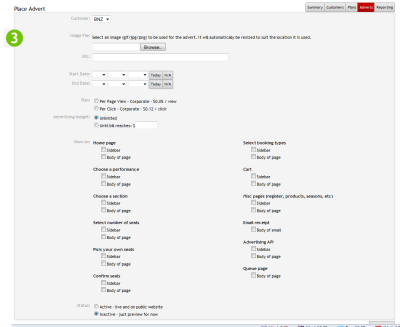 Use this form to select the advertising company, upload any image used, and associate a URL.
Specify the date range that the advertising will run for; what type of plan and if a budget limit is in place.
All of the pages that are available for an advert are then listed, each with two positions: Sidebar or Body.
If there are multiple concurrent Advertisers with adverts placed in the same place on the same page, then the adverts will take turns sequentially when each page is loaded.
The position of the sidebar depends on the skin design but is located roughly in the area indicated below: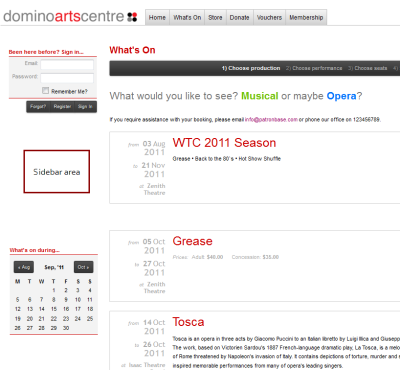 The position of the body depends on the skin design but is located roughly in the area indicated below: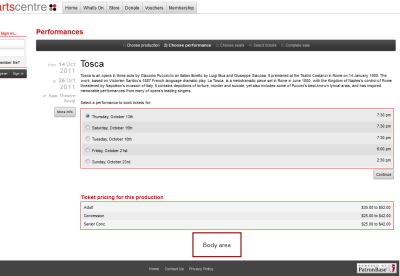 An example of how a populated Advert placement might look is: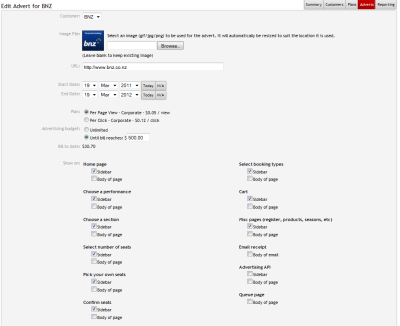 You can have as many plans as you want, to the same company or different ones