The Extended Store Front is designed to provide detail on products available for sale online. The detail can include images, as well as variations such as size and colour.
The Products can also be grouped into categories; associated with each other; associated with an event; and have expiring discount codes associated with them.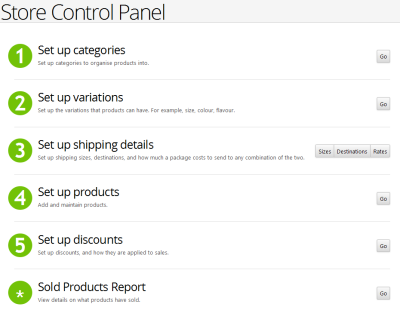 Products are setup within a structure of:
Category
Sub-Category, if needed
Variations, if required
Then details of the Product are added, including whether it is a featured Product, ie displayed by default
Then if desired discount codes can be entered to apply at the time of sale.
See Sample Step-by-Step Process.