This page has two sections: TEMPLATE and CATEGORIES.
Template
Each installation has the Demo Theatre template option, and you will probably have at least one additional custom template created for you. You can choose which template to use on the website.
You can also select a Logo to use. Again, there is a default logo for the template, or a custom logo may be chosen.
Social links are places to enter your organisation's URLs for the social media sites Facebook, Twitter, Google Plus, and Youtube.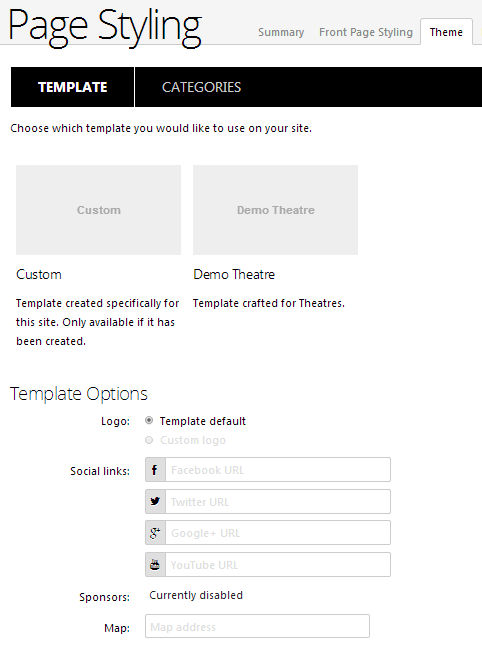 Categories
Each production category can be represented with a theme colour in the web site styling. Click Default to get the standard selection, or click the colour swatch to make a change to the colour for any particular category.